Global Health Update: COVID-19 Causes Continued HIV, TB and Malaria Service Disruption
Hello from Friends! Here is a quick look at what's new in our work to fight AIDS, tuberculosis (TB) and malaria in the age of COVID-19.
As negotiations continue on another COVID-19 emergency supplemental bill, support for the global response to AIDS, tuberculosis and malaria must be included. Without action, service disruptions and the dangerous overlap between these diseases and COVID-19 paint a grim picture. The Global Fund's COVID-19 Response Mechanism needs additional funding to continue protecting progress against AIDS, TB and malaria. That's why Congress must act now.
Global Fund Sees Continued HIV, TB and Malaria Service Disruption
In a bi-weekly survey, the Global Fund has continued to see a significant disruption to AIDS, TB and malaria service delivery.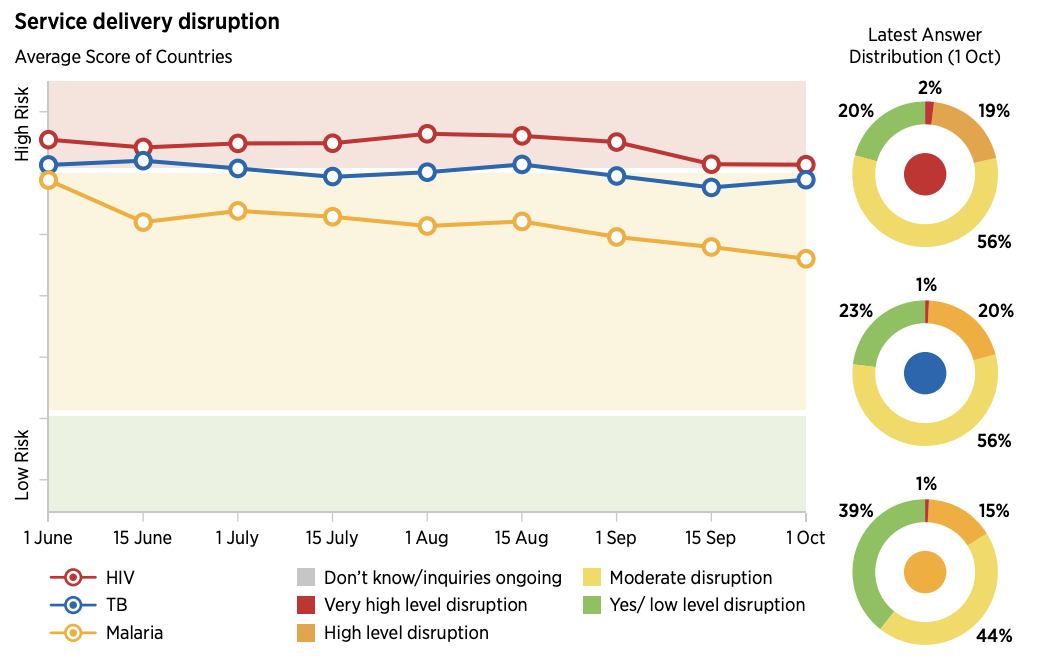 In India and the Philippines, TB case notification has plummeted. We know this isn't a sign of fewer people having TB. Instead, COVID-19 is making it harder to find TB cases in two of the highest-burden countries in the world.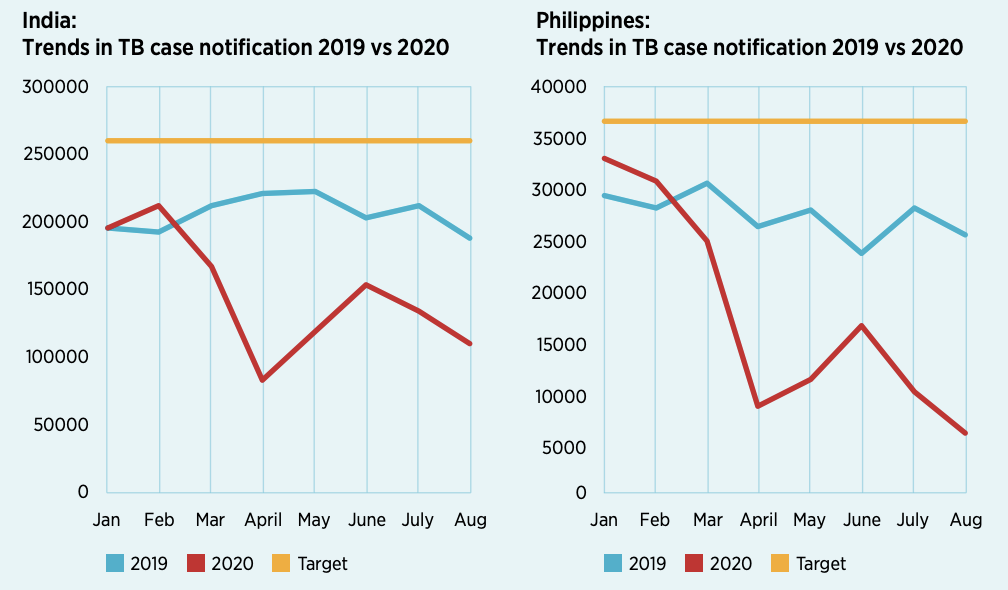 Additionally, the Global Fund continues to see disruption to the supply of key medicines.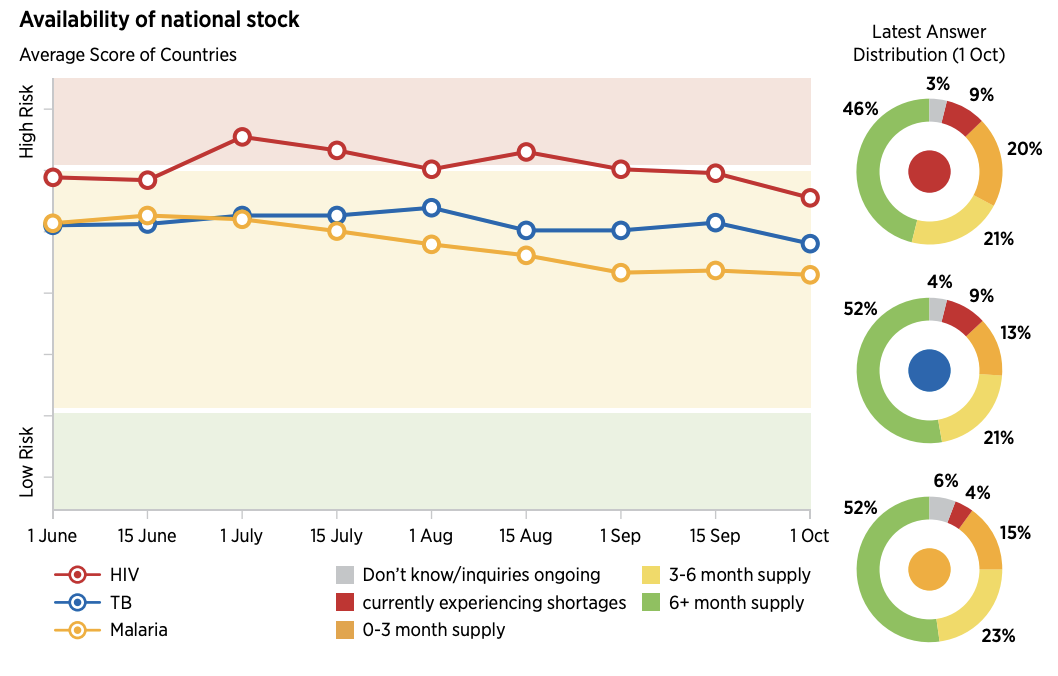 Learn more in the Global Fund's COVID-19 Situation Report.
---
How COVID-19 is Affecting the Global Response to AIDS, TB and Malaria
We're tracking the intersection of COVID-19 and AIDS, TB and malaria. See regular updates on our website.
---
Innovation in the Time of COVID-19: Developing and Scaling New Tools
On Wednesday, October 21 Friends of the Global Fight and GBCHealth will hold a webinar focused on how private sector innovation in prevention, diagnostics and treatment is shaping the response to HIV/AIDS, TB and malaria across the globe. The webinar will also touch on the impact of COVID-19 on the three diseases and why the global health community must continue to remain committed to innovation to address it.
---
Global Health News
---
Sign Up To Get This Newsletter In Your Inbox