Global Health Update: New Diagnostics and $3.5B for the Global Fund
Hello from Friends! Here is a quick look at what's new in our work to fight AIDS, tuberculosis (TB) and malaria in the age of COVID-19.
Friends Applauds House for Critically Needed Support of the Global Fund in Revised COVID-19 Emergency Bill
This week, the House of Representatives posted a revised COVID-19 emergency bill, the Heroes Act, which includes $3.5 billion for the Global Fund to Fight AIDS, Tuberculosis and Malaria to support low- to middle-income countries to bolster health systems and respond to COVID-19.
If enacted, this legislation will save many lives and protect fragile gains against the AIDS, tuberculosis and malaria epidemics. U.S. and other donor support is needed urgently as the Global Fund's Emergency COVID-19 Response Mechanism will run out of money in a matter of weeks.
Friends also commends inclusion of other critical global health investments in the revised Heroes Act, including $3.5 billion for Gavi for global vaccine distribution in lower income countries, $1 billion for PEPFAR and $227 million to support health systems overseas in their fight against coronavirus, including $150 million for the Emergency Reserve Fund.
Friends supports the inclusion of the development community's $20 billion request for the global response to COVID-19 in the next emergency supplemental.
---
Why We Urgently Need a Comprehensive Global Response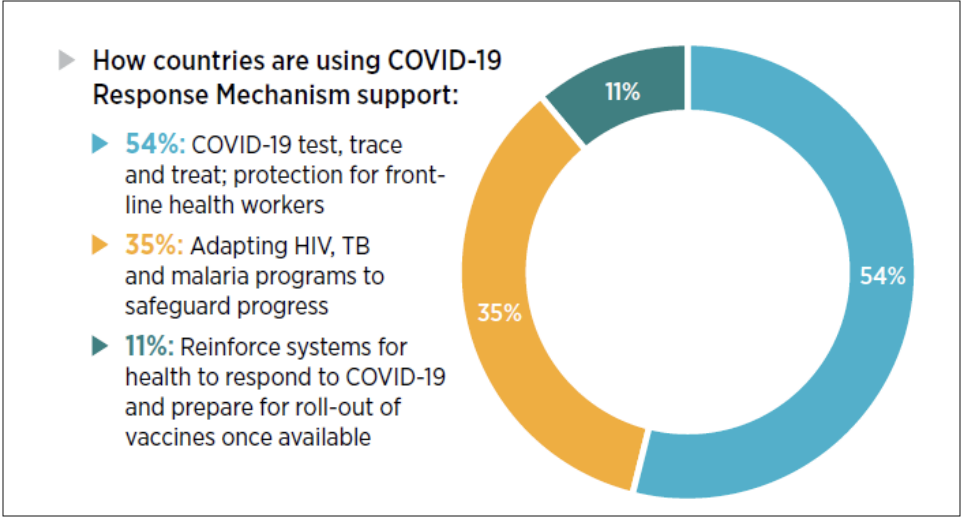 Reuters reports the global COVID-19 death toll could hit 2 million before a vaccine is in wide use, according to the WHO.
Falling Through the Cracks: Africa's unified pandemic response has saved lives, but reduced access to routine services puts women's health in danger as maternal deaths rise in Africa.
How COVID-19 is Impacting Africa: Listen to the full conversation with the Directors of Africa CDC and WACI Health.
---
New COVID-19 Antigen-Detecting Rapid Diagnostic Tests
Chris Collins, President and CEO of Friends of the Global Fight Against AIDS, Tuberculosis and Malaria, on the Global Fund purchase of new antigen-detecting rapid diagnostic tests for COVID-19:
"We applaud the Global Fund for taking swift action to make the WHO's newly approved antigen-detecting rapid diagnostic tests for COVID-19 available in low- and middle-income countries."
"COVID-19 testing is central to saving lives and helping economies reopen, and testing will be crucial to the roll out of therapeutics and vaccines when they are available. Low- and middle-income countries will need an estimated 375 million antigen-detecting rapid diagnostic tests by mid-2021."
"The Global Fund's initial commitment of $50 million today will purchase about 10 million of these tests, less than 3% of what is needed. The United States and other partners must urgently invest in the Global Fund's emergency COVID-19 Response Mechanism to meet the remaining need for tests."
"A $4 billion U.S. investment in the Global Fund's emergency COVID-19 Response Mechanism will mobilize other donors. Large scale, rapid testing around the world is the only way we can tackle this pandemic – as long as COVID-19 rages in other countries, the United States will never be safe."
---
How COVID-19 is Affecting the Global Response to AIDS, TB and Malaria
Malaria: Indirect Effects of COVID-19 Pandemic on Malaria Intervention (The Lancet)
Tuberculosis: Tuberculosis And COVID-19: Fighting A Deadly Syndemic (Forbes)
HIV/AIDS: Coronavirus makes life harder for HIV/AIDS patients in Uganda (DW)
We're tracking the intersection of COVID-19 and AIDS, TB and malaria. See regular updates on our website.
---
COVID-19 A Global Perspective
The Gates Foundation Goalkeepers Report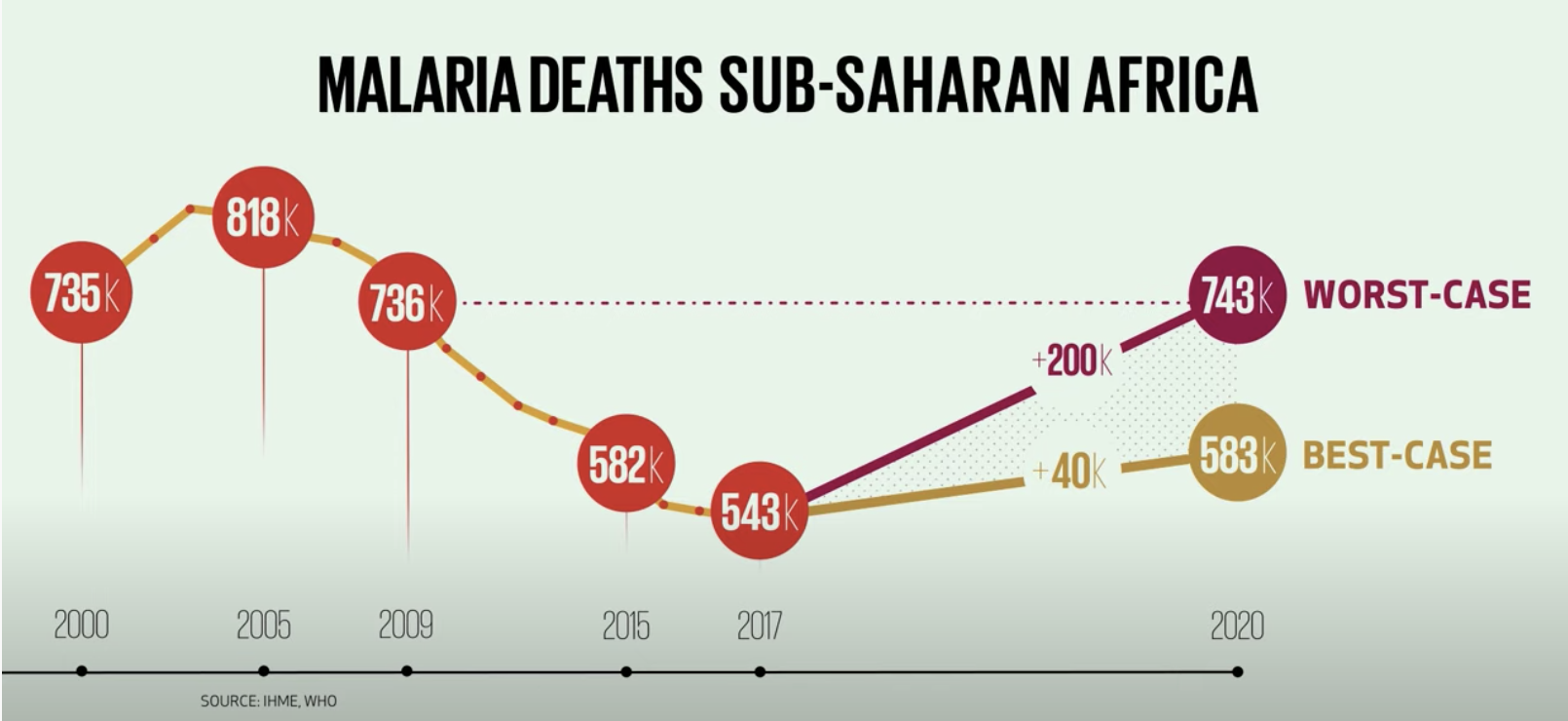 "There is no such thing as a national solution to a global crisis," Bill and Melinda Gates warn in the 2020 Goalkeepers report.
In a new video, Bill Gates warns that COVID-19 is increasing malaria deaths and affecting young children.
Africa CDC Director John Nkengasong was awarded the 2020 Global Goalkeeper Award. He recently told us, "One of the greatest acts of humanity that ever happened in global health was the creation of the Global Fund."
---
Global Health News
Pandemics and the Black Diaspora: HIV and COVID-19 (Webinar)
Friends Policy Director Shannon Kellman: Don't Let Health Hold Women Back (Foreign Policy)
193 Faith Leaders Urge Congress for Global COVID-19 Response (Letter)
As COVID-19 Closes Schools, the World's Children Go to Work (New York Times)
Nearly all voters (87%) say working to stop the global spread of COVID-19 should be a priority for the U.S. (Morning Consult Poll)
---
Sign Up To Get This Newsletter In Your Inbox