The COVID-19 pandemic is having a catastrophic impact on the most vulnerable communities worldwide and threatens progress against HIV, TB and malaria.
Learn how the Global Fund is fighting AIDS, Tuberculosis and Malaria to save lives.
More News
Subscribe to receive updates
The Global Fund to Fight AIDS, Tuberculosis and Malaria: A smart, lifesaving U.S. investment
U.S. investments in the Global Fund provide significant health security and economic benefits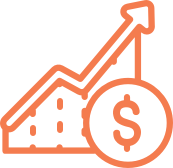 Grows export markets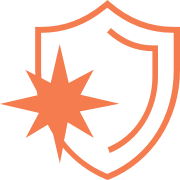 Catalyzes domestic investments in health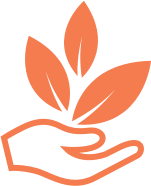 Helps contain emerging pandemics
CHALLENGES
Insecticide Resistance
Antibiotic Resistance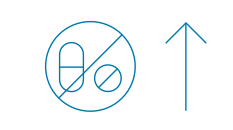 Young Women at Risk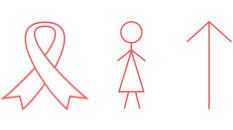 Growing Youth populations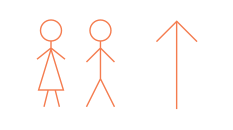 READ FULL INVESTMENT CASE
FEATURED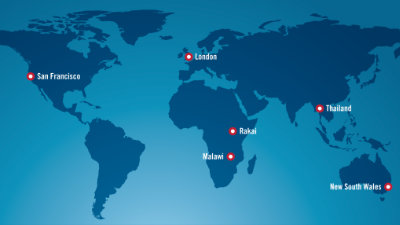 Translating Progress into Success to End the AIDS Epidemic is a collaboration between amfAR, AVAC, and Friends of the Global Fight, with technical assistance from the Henry J. Kaiser Family Foundation. The report was conceptualized to take stock of how far we have come – and how far we have to go – toward ending HIV and AIDS around the world.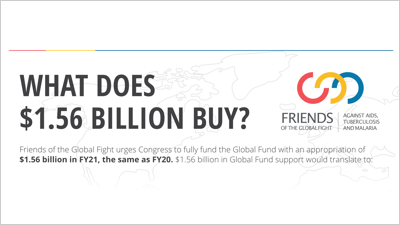 In 2019, the whole world stepped up, pledging $14 billion for the Global Fund's hugely successful sixth Replenishment – an unprecedented 15 percent increase over the previous fundraising cycle. U.S. leadership was instrumental, encouraging other donors to increase their contributions and get the world back on track to end AIDS, TB and malaria.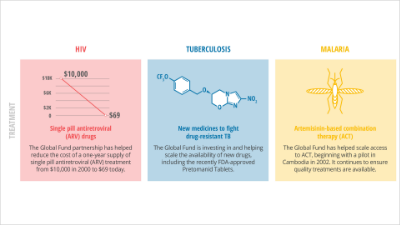 The Global Fund to Fight AIDS, Tuberculosis and Malaria is the world's largest global health funder and has saved 32 million lives since its founding in 2002. Below are just a few examples of how the Global Fund has helped scale innovative treatment, prevention and diagnostic technologies over the past 18 years.
How U.S. investments in the global fight to end AIDS, TB and malaria help prepare the world to identify and respond to emerging pandemics.
LEARN MORE