Washington, DC – Friends of the Global Fight is very pleased to announce that leading HIV/AIDS researcher Dr. Quarraisha Abdool Karim and former U.S. Congresswoman Martha Roby have joined its Board of Directors.
"It's an honor to welcome Dr. Abdool Karim and former Representative Roby to our Board," said Chris Collins, president and CEO of Friends. "They bring a wealth of experience and expertise in their respective fields of scientific research and public policy. We greatly look forward to working with them."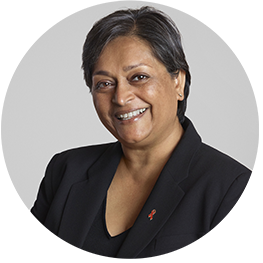 Quarraisha Abdool Karim
Dr. Abdool Karim, an infectious disease epidemiologist, is associate scientific director of the Centre for the AIDS Programme of Research in South Africa (CAPRISA). Her research is focused on understanding the evolving HIV epidemic in South Africa, particularly as it impacts adolescent girls, and developing sustainable strategies to introduce antiretroviral therapy in resource-constrained settings.
Dr. Abdool Karim holds professorships in clinical epidemiology at the Mailman School of Public Health at Columbia University and in public health at the Nelson R. Mandela School of Medicine at University of KwaZulu-Natal in South Africa.
"Friends does invaluable work harnessing U.S resources to support the Global Fund and end the HIV/AIDS epidemic," said Dr. Abdool Karim. "I see my role on the Board as a natural extension of my scientific work on the disease," said Dr. Abdool Karim.
Martha Roby, a Senior Advisor for Governmental Affairs and Economic Development at Bradley Arant Boult Cummings, served as the U.S. Representative for Alabama's second congressional district from 2011 to 2021. In 2019, she was part of a congressional delegation to the Global Fund's 6th replenishment meeting in Lyon, France, and in 2020 she led a bipartisan sign-on letter with Rep. Barbara Lee (D-CA) calling for a U.S. contribution to the Global Fund COVID-19 Response Mechanism.
The former congresswoman was the first from her district to serve on the House Appropriations Committee, where over the course of her tenure she served on six of the 12 subcommittees and had direct oversight of over 90 departments and related agencies. During her time in Congress Ms. Roby sponsored and cosponsored more than 500 bills.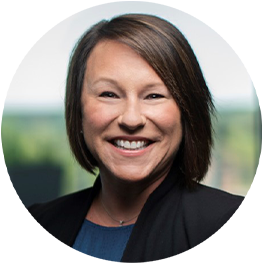 Martha Roby
"I'm thrilled to be joining the Friends Board of Directors," Roby said. "I've seen firsthand how this organization works tirelessly to finally end the AIDS, TB and malaria epidemics. It is my honor to join such a distinguished group of individuals as we continue these very important efforts."
Dr. Jeffrey L. Sturchio, Friends' Board chair and chairman of Rabin Martin, a global health strategy consulting firm, also offered his congratulations.
"I am delighted to welcome Dr. Abdool Karim and former Congresswoman Roby to the Friends Board and look forward to adding their energy and insights to the Board's work," Sturchio said.
###
ABOUT FRIENDS OF THE GLOBAL FIGHT AGAINST AIDS, TUBERCULOSIS AND MALARIA:
Friends of the Global Fight Against AIDS, Tuberculosis and Malaria advocates for U.S. support of the Global Fund, and the goal to end the epidemics of AIDS, tuberculosis and malaria. For more information about Friends of the Global Fight, visit www.theglobalfight.org.
For more about how reinvigorated U.S. global health leadership will contribute to a safer and more equitable world, read our new presidential transition document HERE.
ABOUT THE GLOBAL FUND:
The Global Fund is a partnership designed to accelerate the end of AIDS, tuberculosis and malaria as epidemics. As an international organization, the Global Fund mobilizes and invests more than US$4 billion a year to support programs run by local experts in more than 100 countries. In partnership with governments, civil society, technical agencies, the private sector, faith-based organizations and people affected by the diseases, we are challenging barriers and embracing innovation. Learn more at https://www.theglobalfund.org/en/overview.
MEDIA CONTACT:
Rachel Irwin