Leveraging the HIV Response for Stronger Health Systems and Pandemic Preparedness:
Early Lessons from COVID-19 Responses in Six Countries
Through interviews in six countries – Kenya, Rwanda, Sierra Leone, South Africa, Thailand and Vietnam — we examine how the HIV response contributed to country responses to COVID-19 and broader health systems.
The issue brief proposes that the HIV response offers a critical pathway towards robust, resilient, rights-based and people-centered health systems.  The HIV response provides opportunities for pursuing ambitious disease-specific targets while advancing progress on broader health goals.  The issue brief offers several recommendations for policy makers. 
The paper was prepared by Chris Beyrer, Mike Isbell, Quarraisha Abdool Karim, Allan Maleche, Jirair Ratevosian, Annette Sohn and Chris Collins.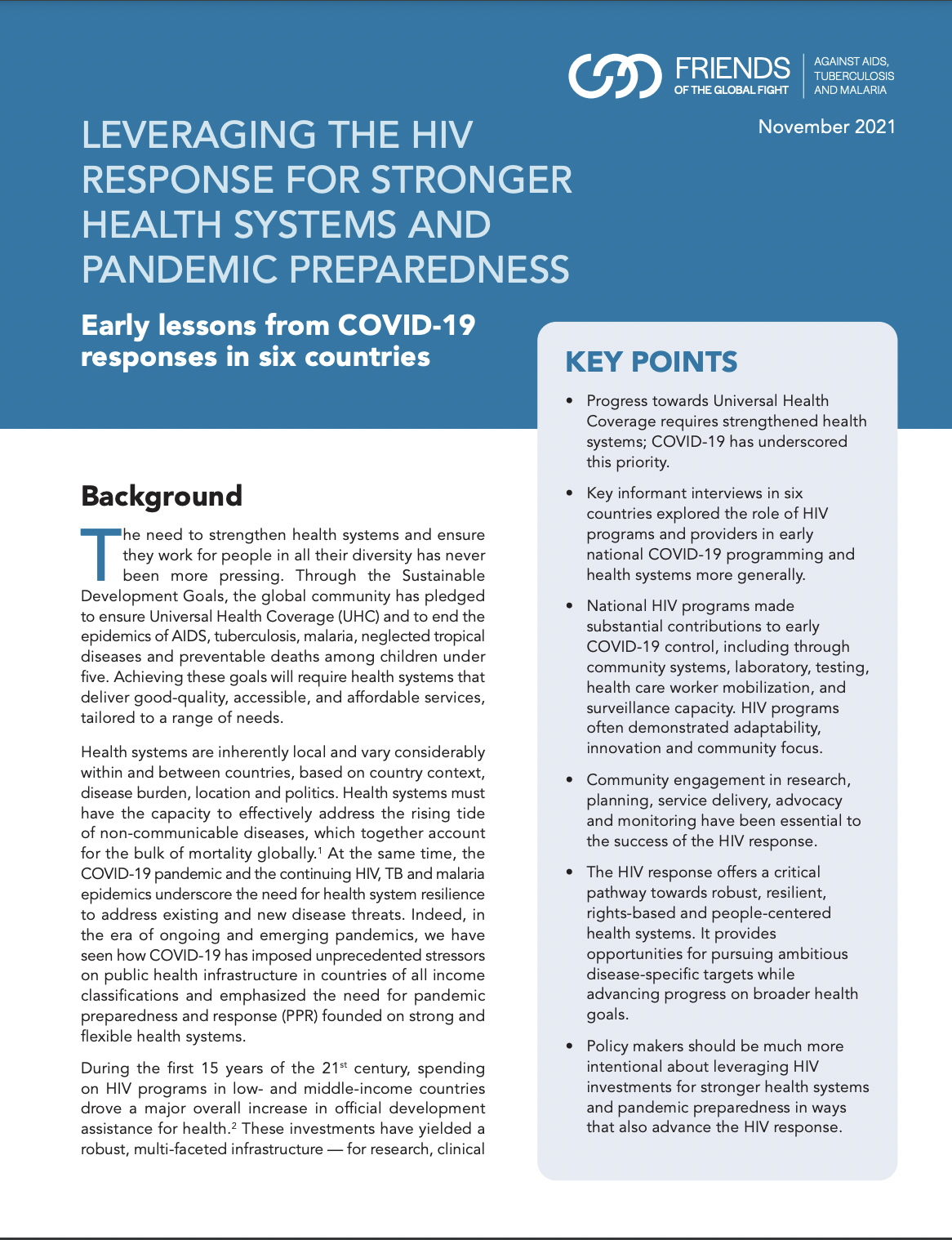 Read our new issue brief: Leveraging the HIV Response for Stronger Health Systems and Pandemic Preparedness: Early Lessons from COVID-19 Responses in Six Countries