The last few months have been a whirlwind for the global health community. Among the United Nations High-Level Meeting on Ending AIDS in New York, the Women Deliver Conference in Copenhagen, and the International AIDS Conference (AIDS 2016) in Durban, people have joined together for important conversations and debates. Topics have ranged from the disproportionate number of new HIV infections among young women and girls, to how to provide better healthcare access to marginalized populations. Through it all, one theme has emerged: the time to act is now!
At AIDS 2016, the importance of time was evident throughout the conference, where the theme of "Access Equity Rights Now" emphasized the urgent importance of finding innovative and effective ways to expand access to treatment. During the entirety of the conference, there was a common call to fully fund the Global Fund. As the world's largest public health financier, supporting programs in more than 140 countries around the world, the Global Fund is uniquely positioned to ensure that all people receive the care that they need and deserve. To date, the Global Fund has distributed 659 million insecticide-treated nets to fight malaria, tested and treated 15.1 million people for tuberculosis (TB), placed 9.2 million people on ARV therapy for HIV/AIDS, and saved 17 million lives.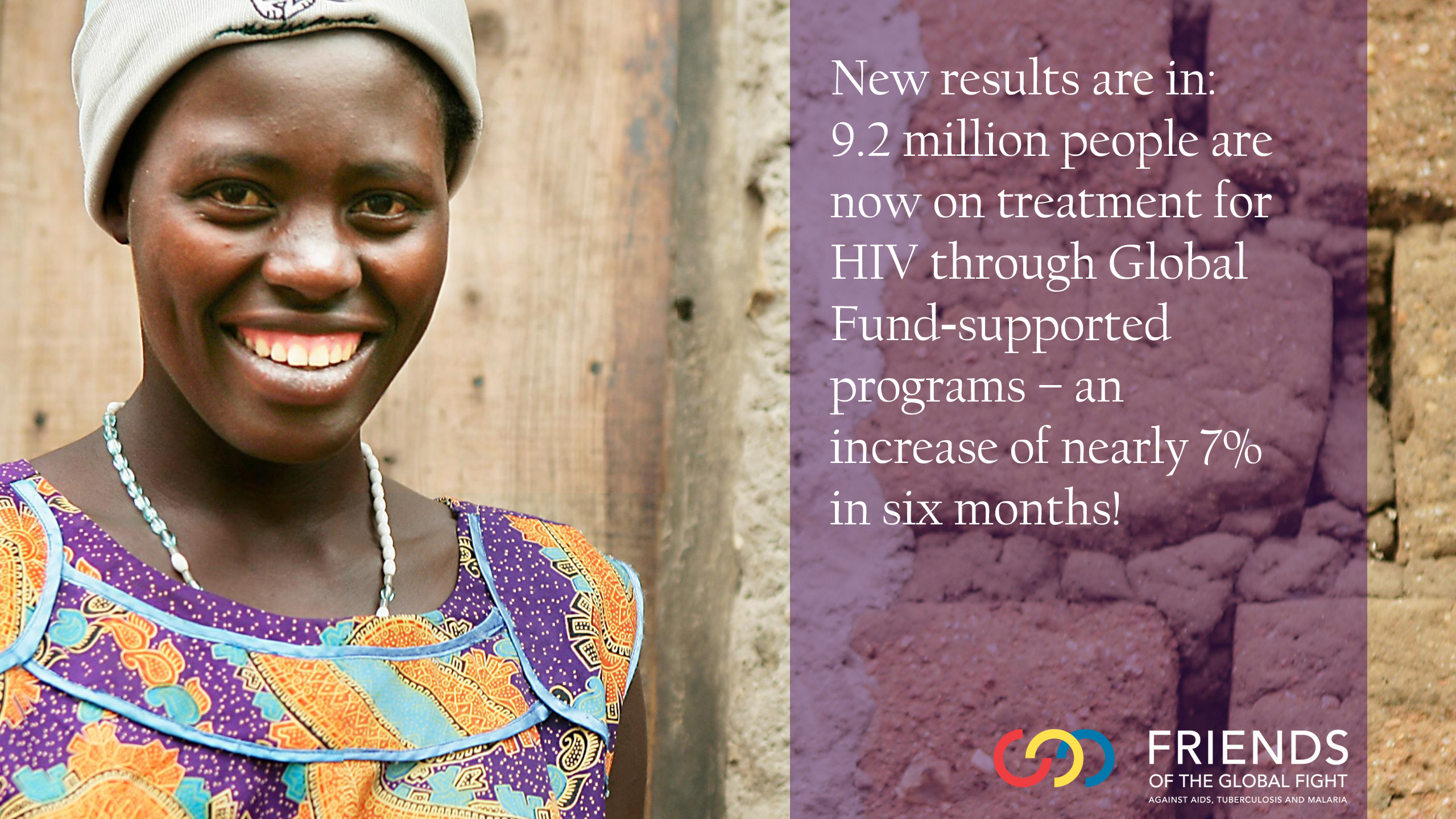 Time is of the essence when it comes to the Global Fund. In less than a month, leaders from around the world will gather for the Global Fund's Fifth Voluntary Replenishment Conference in Montréal. This Replenishment effort occurs only once every three years, and its success is crucial to all global health efforts. As recently highlighted by the U.S. Global AIDS Coordinator, Ambassador Deborah Birx, the U.S. government's programs for HIV, TB and malaria cannot be effective without a successful Replenishment; these programs rely on intimate coordination and collaboration with the Global Fund.
"None of the USG's programs for HIV, TB or malaria can be effective w/o a successful @GlobalFund Replenishment" –#AmbBirx @PEPFAR #CSISlive

— Friends of the GF (@theglobalfight) August 3, 2016
This Replenishment cycle, the Global Fund is seeking to raise $13 billion, which would enable the organization to save up to 8 million lives and avert up to 300 million new infections across the three diseases. Ensuring that the full $13 billion is raised is critically important because every $100 million below this target represents the lost potential of 60,000 lives saved, 2.3 million infections averted, $300 million in domestic investments and $2.2 billion in long-term economic gains.
As a result, Friends is committed to showing why now is the time to act – both to secure a fully-funded Global Fund, and to respond with strength in the fight against HIV/AIDS, TB and malaria. Next week, we will launch our #WhyNow campaign to illustrate financial, scientific, practical and ethical reasons #WhyNow is the time to end these diseases as epidemics, and the important role the Global Fund plays in achieving this goal. We encourage everyone to follow our campaign on Twitter, Facebook, YouTube, and this blog, and to contribute your own reasons why now is a critical time to push forward this fight, using #WhyNow. Together, we can be the generation that finally puts an end to these epidemics.