Friends of the Global Fight today released "The Case for U.S. Investment in the Global Fund and Global Health," an issue brief to highlight the extraordinary return on investment from U.S. support for the Global Fund. The brief illustrates how, as an innovative public-private partnership, the Global Fund is challenging the status quo in the way the world fights disease, saving millions of lives, and producing economic, security and humanitarian gains for the U.S. in the process. Crucial topics covered by the brief include:
The legacy of bipartisan support for global health investments
The transformation in global health aid, resulting in more transparency and accountability
The close connection between the Global Fund and U.S. bilateral programs, which now depend on each other for success
The Global Fund's work to deliver innovations in technology and health programming
How the U.S., through its support of the Global Fund, drives increased investment from other donors and implementing countries themselves
"Friends' issue brief tells the story of how global health investment, at just a quarter of 1 percent of the U.S. federal budget, saves millions of lives and produces significant returns for our country," said Chris Collins, President of Friends of the Global Fight. "It is important for Americans to know that global health makes our nation stronger through increased benefits for economies and U.S. trade, as well as national security and diplomacy. We hope this brief will help policy makers and the public understand the dynamic ways Global Fund and global health investments benefit our country, as well as the world."
To read the full issue brief, download the PDF here.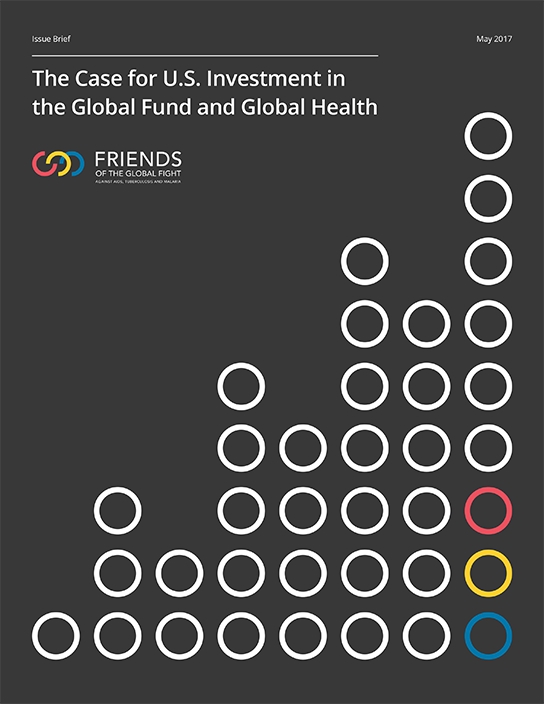 Save