By: Chris Collins and Mark P. Lagon
Glaring disparities in COVID-19 vaccine access have put global health inequity in the headlines. But equity and, more broadly, human rights are not only relevant to the immediate challenge of vaccine distribution. Human rights – rights that belong to all people, including marginalized populations — are fundamental to effective preparedness and response against future pandemic threats, and to all institutions engaged in global health work.
In the midst of health emergencies, people need human rights protections on a variety of levels, from equal treatment regardless of social and legal status to addressing economic insecurity and ability to pay. Maurine Murenga, an HIV and TB advocate based in Kenya, was diagnosed with COVID-19 in June and was in dire need of oxygen.At the time, public health facilities had run out of oxygen and were not admitting anyone in need of oxygen therapy. Private facilities asked for a minimum deposit of $1,000 before admission and the national health insurance said they wouldn't cover oxygen needs. "My family and friends came through for me," Maurine said. "Sadly, I saw so many people turned away to their graves. We shouldn't wait to lose millions of lives to create equity in health."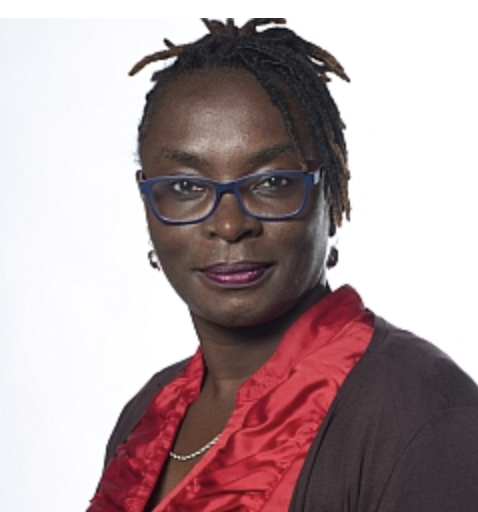 Maurine Murenga
The Independent Panel for Pandemic Preparedness and Response issued a scathing assessment in May of what went wrong in the COVID-19 response and how we can be better prepared for the next, inevitable pandemic. The panel found that the more successful countries based their response on science and took a "whole-of-society" approach. The panel called for a new paradigm in pandemic preparedness that includes, "respect for human rights and promotion of equality."
It's obvious that vast improvements are needed in multiple aspects of global health security, including population and zoonotic surveillance, laboratory capacity and supply chains–but why human rights?
If COVID-19 has taught us anything, it's that a successful effort against a new pandemic threat requires much more than traditional public health tools, though clearly those are essential. Controlling a pathogen that is highly infectious and spreads rapidly means everyone needs to be reached with education, testing, prevention and treatment. Pockets of underserved people can lead to further viral mutation and more outbreaks waiting to happen. When people feel safe and respected — and don't face legal and social barriers to accessing care — the health system is better able to deliver the services needed at scale. Equity and human rights are at the center of a system that breeds trust and reaches those most at risk.
COVID-19 has also demonstrated once again that health emergencies have the biggest impacts on those generally most vulnerable in society, including those living in poverty, those without healthcare, and the socially marginalized. The pandemic has hit marginalized groups particularly hard and led to what has been called a "shadow pandemic" of gender-based violence and serious economic impacts on women.
In addition, human rights has been one of the casualties in COVID-19. According to Civicus Monitor, multiple governments have used the pandemic as a pretext to limit free speech, peaceful assembly and freedom of association. Freedom House concluded that in 2020, COVID-19 was an important factor in, "heavy new losses in [the] struggle against authoritarian foes, shifting the international balance in favor of tyranny."
To pave a path forward for effective pandemic preparedness it is essential to learn these two lessons from COVID-19: Respect for human rights can improve sustainable outcomes by making it possible to reach everyone in society. At the same time, health emergencies breed new threats to human rights and individual liberty that must be guarded against.
One of the most important ways to secure human rights is to ensure civil society, including marginalized people, are included in decision making and in delivering health services in their communities. This builds trust and incorporates real-life information about what will be effective. The Independent Panel observed that "the potential for communities to shape the response at the decision-making table has been severely neglected" in the COVID response thus far. It called for community engagement at all levels in future pandemic preparedness efforts.
How can we design a pandemic preparedness and response framework to emphasize equity and social inclusion?
The U.S. government has many assets to offer, including the President's Emergency Plan for AIDS Relief (PEPFAR), the President's Malaria Initiative (PMI), the U.S. Agency for International Development and the Centers for Disease Controls and Prevention (CDC). PEPFAR in particular has instituted a robust process of community engagement as part of its Country Operational Plan dialogues with implementing countries, growing a civil society lens on pandemic response. PMI has shown a capacity to strengthen community health workers (the pandemic "heroes" of their countries).
Yet one institution uniquely emphasizes human rights and civil society: the Global Fund to Fight AIDS, Tuberculosis and Malaria, with 20 years experience in tackling multiple pandemics, as well as deep local and community relationships.
The Global Fund's Focus on Civil Society and Human Rights
A study in the Annals of Global Health found an association between Global Fund investments in countries and the improvement of several major indicators of open and accountable governance. This contribution of the Global Fund to good governance may advance a virtuous cycle of human rights and health outcomes, as Thomas Bollyky and others have empirically demonstrated how more democratic societies yield comparatively lower disease-specific mortality.
Given the distinct human rights comparative advantage of the Global Fund, it should be centrally placed in a global pandemics readiness framework that Congress, the administration, and leaders around the world are discussing.
As COVID-19 has starkly shown, marginalized groups and women suffer a pandemic's impact the most acutely. A human rights focus represents good science, good policy and good government.
The Biden administration, Congress, the G-7 and the G-20 are among those considering a stronger pandemics preparedness and response architecture system. This new architecture would go further than the Global Health Security Agenda created after Ebola emerged in West Africa. In doing so, there's no need to reinvent institutions entirely of whole cloth. The world should leverage and reinforce programs already wired to addressing the connection between human rights and better health outcomes.
Chris Collins is President & CEO and Mark P. Lagon is Chief Policy Officer at Friends of the Global Fight Against AIDS, Tuberculosis and Malaria