Click here for a PDF version of this page.
The President's FY 2019 budget request, which proposes cutting $425 million from the U.S. commitment to the Global Fund, would risk resurgence of disease, potentially squandering major progress that the U.S. has led in the fight against AIDS, tuberculosis and malaria. These cuts would have a devastating impact on the lives of millions of people across the globe, and undermine our own country's security and economic interests.
The following Friends of the Global Fight infographic demonstrates the human impact of the proposed $425 million budget cut. If enacted, the Global Fund calculates that a budget cut would translate to fewer lives saved, fewer infections averted and lost economic opportunities.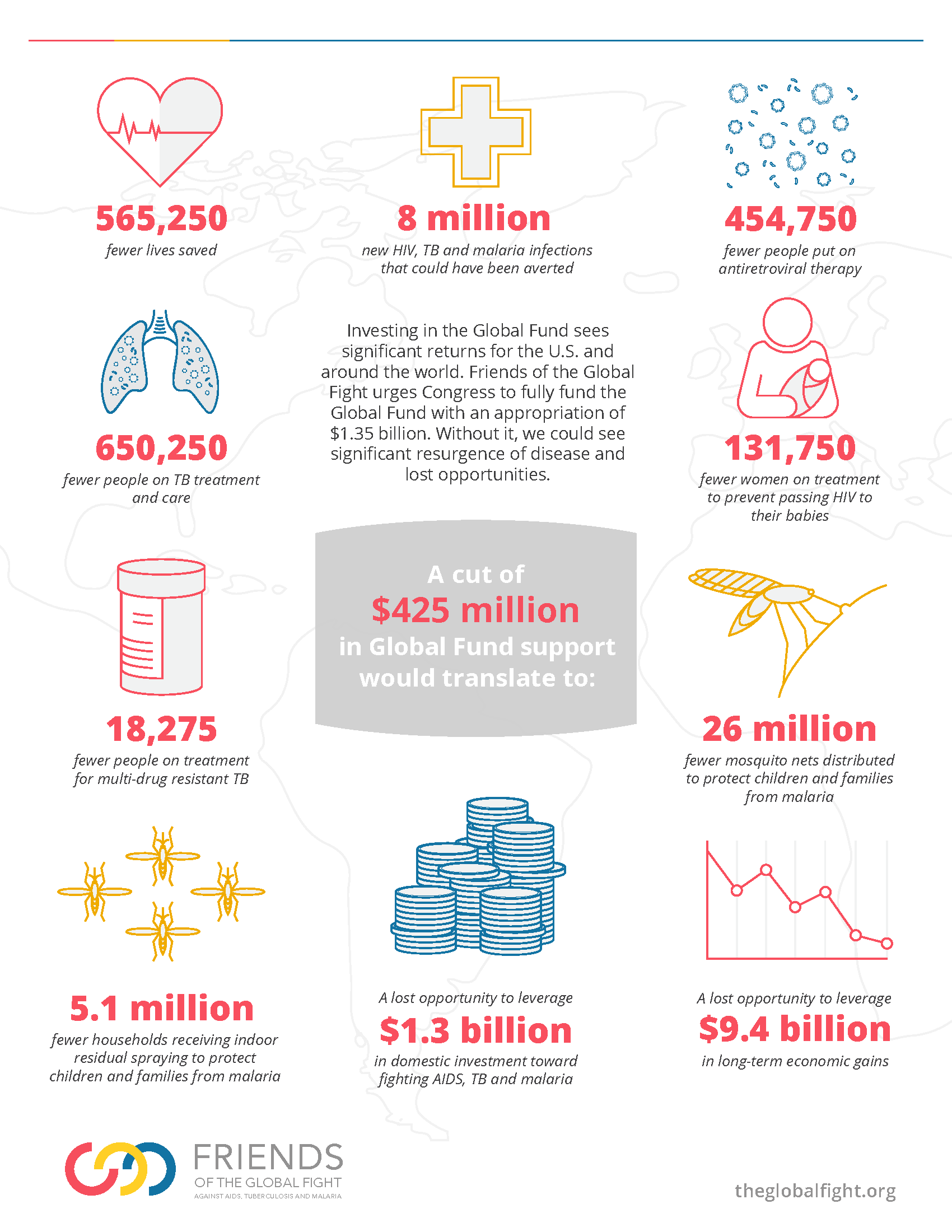 Read our press release on the President's budget proposal, watch our video calling on Congress to support the Global Fund, and voice your support with our social media toolkit.