The Global Fund's investments in HIV, TB and malaria build more resilient health systems, making the world safer for everyone. The Global Fund is helping communities respond to COVID-19 and the pandemics of tomorrow.
Why is Pandemic Preparedness and Response Important?
The COVID-19 pandemic has revealed how vulnerable the world is to emerging infectious diseases. Global Fund Executive Director Peter Sands argues, "more future threats are likely to emerge from the failure to respond effectively to current diseases. The more they are allowed to continue, the greater the threat they pose to everyone, as has become painfully obvious with COVID-19 variants and multi-drug resistant tuberculosis." In our modern interconnected world, we are only as strong as our weakest health system.
However, we do not lack the technology or structural capacity to respond to future pandemics. We have the ideas, the scientific and technological resources, the corporate and civil society capabilities and the finances needed.
How is the Global Fund's Work Connected?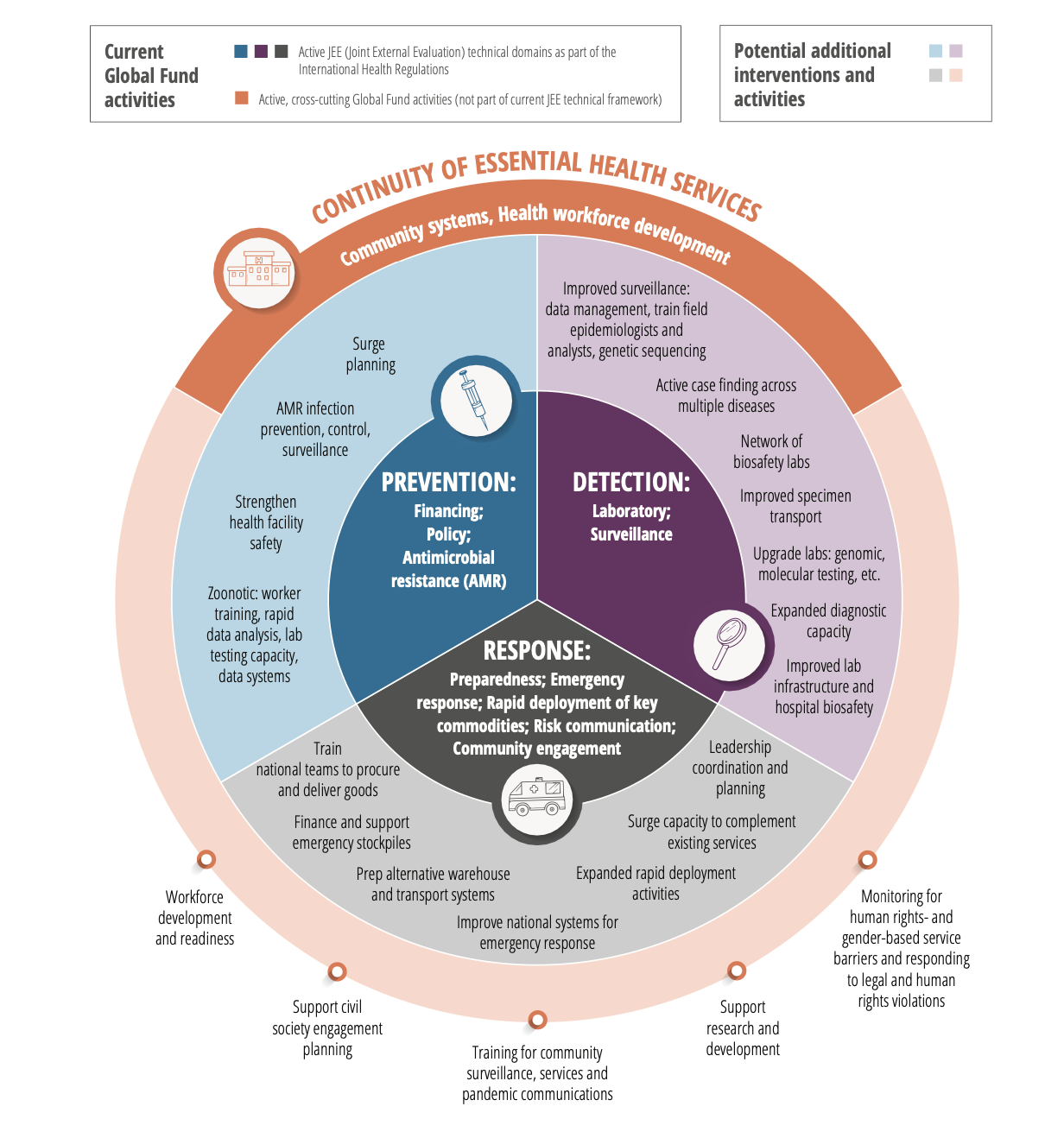 How does the Global Fund work with U.S. Bilateral Programs?
What are the Costs Associated With Pandemic Preparedness and Response?
"I see a greater Global Fund role in pandemic preparedness and response as an enormous opportunity to advance progress on AIDS, TB and malaria. It would allow for identifying synergies in health service delivery and epidemic response. It would avoid further siloing of global health investments. When the next pandemic threat comes, expanded Global Fund engagement in health security would help maintain AIDS, TB and malaria services."

– Friends' President and CEO, Chris Collins
Other Resources:
Put the Global Fund at the Center of Pandemic Preparedness and Response
Transformative Role of Technology in Pandemic Preparedness and Response: Innovation and Community Needs
Human Rights are Essential to True Pandemic Preparedness and Response