As the global community is looking ahead and planning strategic interventions to achieve the ambitious Sustainable Development Goals by 2030, there are two primary populations that must be reached to ensure a healthier future for all. By addressing the health concerns of young people, as well as women and girls, significant impacts can be made in the fight against the epidemics of AIDS, tuberculosis and malaria.


Unfortunately, diseases – like malaria – keep kids out of school, and have a negative impact on their health and education. Increasing awareness of disease and fighting for a malaria-free world will help ensure brighter futures for kids across the globe.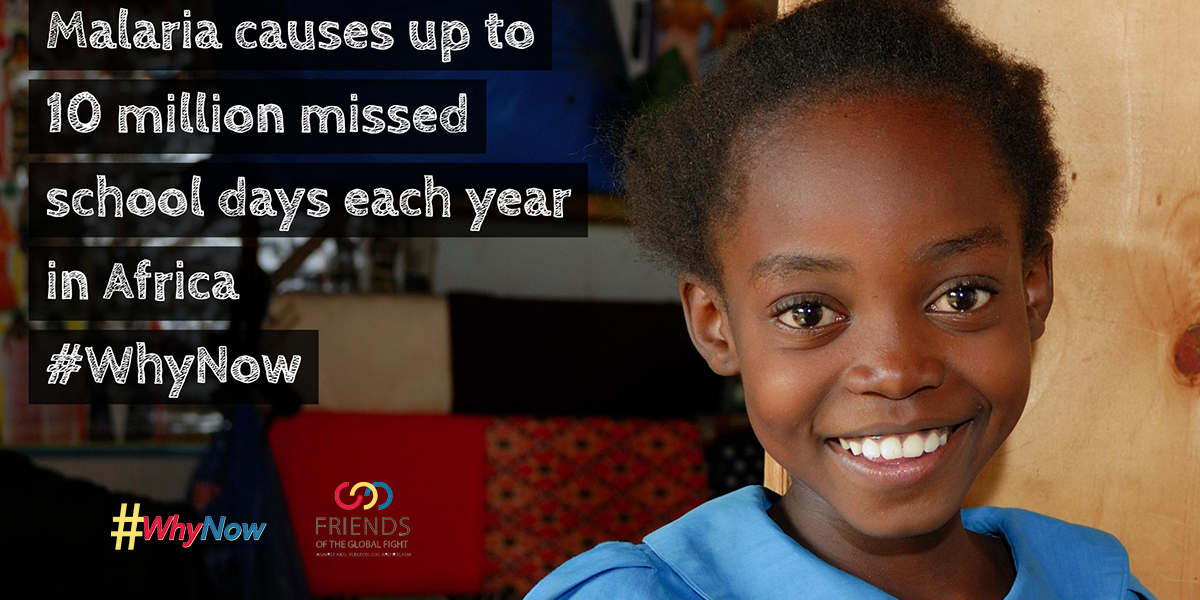 In addition to helping to keep classroom doors open to all kids, global health programs are empowering girls and women – a key strategy to prevent HIV. The disease burden for women and girls is staggering: Women in southern Africa are twice as likely to be living with HIV as are men their own age, and more than 1,000 adolescent girls become infected with HIV daily. Violence plays a role, too: Survivors of intimate partner violence are 1.5 times more likely to be infected with HIV.


Funding services like those provided by AIDS Foundation South Africa helps to address intimate partner violence, which in turn helps to prevent HIV infections and better the lives of women and adolescent girls.

These important, lifesaving programs demonstrate #WhyNow is the time to invest in health for women, girls and youth.