I recently had the honor of addressing the amfAR Capitol Hill Conference, "Making AIDS History: A Roadmap for Ending the Epidemic," and I talked about why every dollar counts in U.S. global health investments. The president's budget proposes a 26 percent cut to global health, including a $225 million reduction in U.S. support of the Global Fund to Fight AIDS, Tuberculosis and Malaria (Global Fund). However, from every conversation I've had with members of Congress and their staff – both Republican and Democrat – I've heard commitment to robust U.S. engagement in global health. In particular, our lawmakers want the U.S. to continue to lead, demand tangible results, and conquer disease.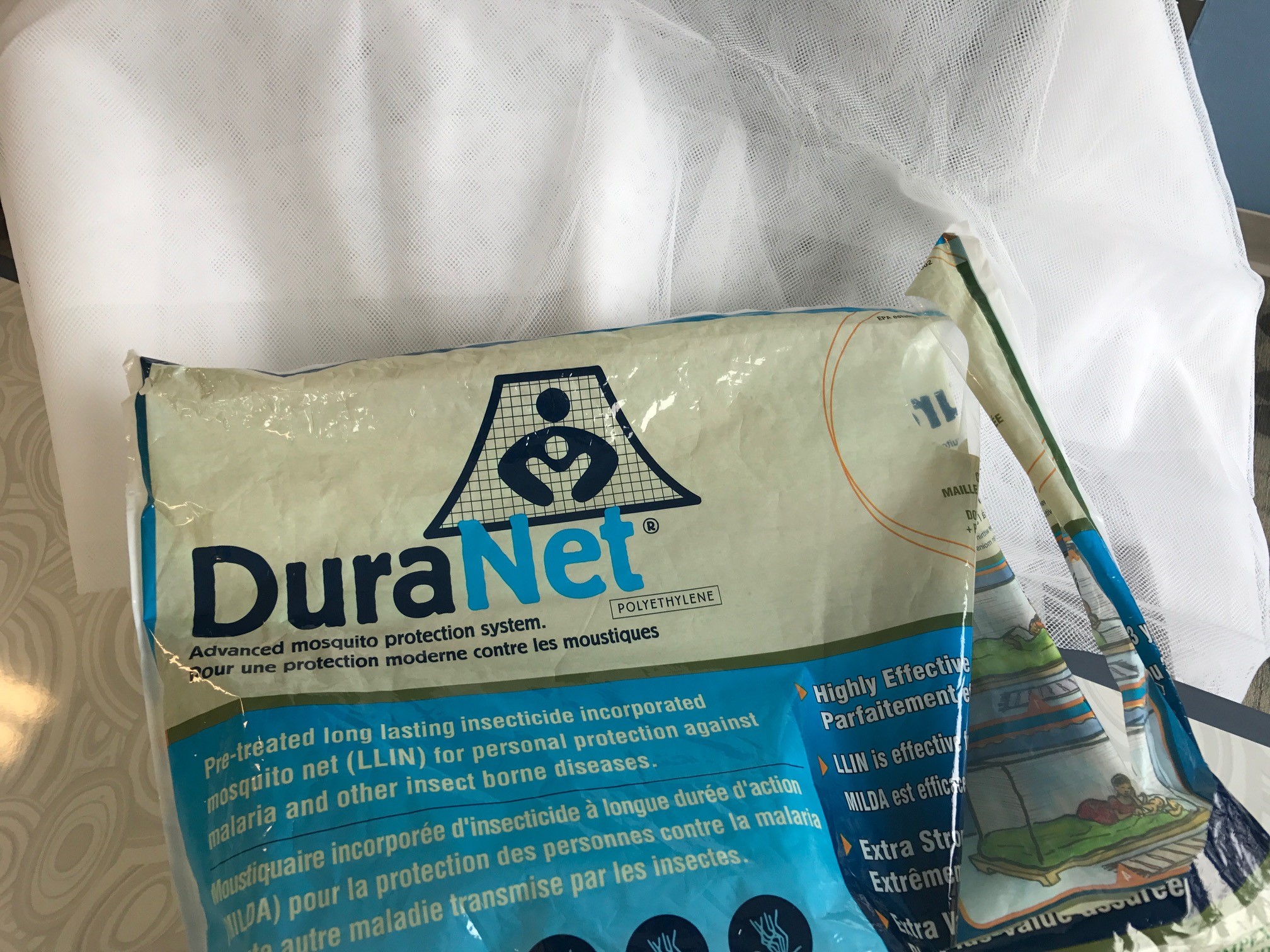 While it's unlikely that Congress will enact the full 26 percent cut to global health and the $225 million cut to the Global Fund as proposed, there is a real risk that Congress will consider more moderate reductions to global health financing. In my presentation I argued that even smaller cuts to U.S. bilateral programs for HIV, tuberculosis (TB) and malaria, as well as our investment in the Global Fund, risk taking us off track to ending these deadly epidemics.
Great progress has been achieved through global health
investments, and many health interventions are becoming steadily more affordable and easy to deliver. For example, this insecticide-treated net (above, right) from the President's Malaria Initiative protects families, particularly small children, from potentially deadly mosquito bites. With a net that costs about $3, we can prevent kids from getting malaria. This is an incredibly important intervention because 70 percent of malaria deaths occur in children under age 5. It's a preventable – and treatable – disease, at a minimal cost.
These are flats of tuberculosis (TB) drugs (left), which come from USAID's TB program. Each pill costs about two cents. Each flat has 28 pills, which is about 56 cents.
There have been many important innovations in global health over the last two decades. Today, HIV can be managed with just one pill a day. A combination antiretroviral pill for HIV (below) costs about 30 cents — a mere 30 cents a day, or $2.10 per week, to provide lifesaving treatment to someone living with HIV. That's less than the cost of an average cup of coffee.

The U.S. President's Emergency Plan for AIDS Relief (PEPFAR), in coordination with international partnerships like the Global Fund, has transformed the global HIV/AIDS response and is currently supporting nearly 11.5 million people with lifesaving treatment.
The treatment and prevention measures outlined above each cost less than $1 a day, and yet have enormous power. They keep people healthy, allowing them to attend school or work and take care of their families. They yield outcomes that allow people to strengthen their communities and contribute to economies locally and across the globe.
Our country has seen such an enormous impact and significant benefits from investing in the fight to end AIDS, TB and malaria. We cannot squander that investment. The costs, particularly in human lives, are too high to take our foot off the pedal now. We must continue steady funding for global health to save lives, bolster economies and protect the world, as well as our own shores, against the resurgence of disease.
This is why every dollar – every cent – matters in global health.